Greyhound Manager 2 for the iPad.
Greyhound Manager 2 is now available for the Apple iPad for £6.99/$9.99 or equivelent! Get it from the App Store today: Click to go to the GM2 App Store page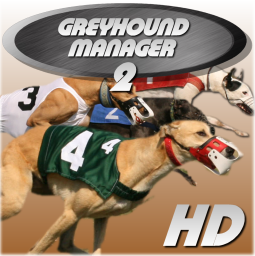 For game tips, help and advice please visit our GM2 forums
The latest GM2 iPad version is 1.01.
Greyhound Manager 2 iPad version is the same as the PC version except for the following:
Only 1 save game slot.
Smaller form book.
No construction kit.